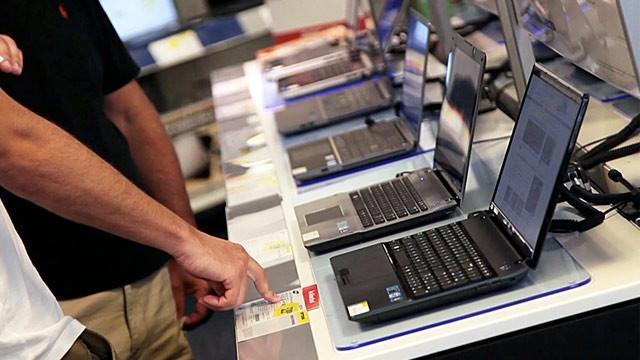 Thanks to reliable, honest, independent review websites like US-Reviews , we can safely weigh the pros and cons of buying computers from Blair Technology Group and other eCommerce stores offering similar products at a pocket-friendly price. Ascertaining the stores with integrity to buy your computer from is one thing, selecting the best computer-based on your budget, whether you want a new, used, or refurbished computer and the need you want the computer to meet is another thing.
Here are the top factors to consider before buying a computer.
1. Budget.
If you cut your cloth according to your size, you don't have to break the bank and empty your savings to get a computer. With a small but reasonable amount of money, you will be able to get a basic personal computer for your needs. If you are running on a budget, you have to make do with low range pocket-friendly computers. If you have the resources to spend, you should consider going for high-end computers as they perform better than their low and mid-range counterparts.
2. New, used, or refurbished.
As you might have known, new computers are safer, more expensive and they come with a manufacturer's warranty. While used computers need no introduction, refurbished computers are computers purchased as new but develop faults prompting the purchaser to return it before the manufacturer warranty elapses. The store fixes the computer to be resold as refurbished, take note that refurbished computers cost about 30-50% less than the retail price of new. They are a viable option if you don't want to go for new ones, you may consider going for a new computer if you care so much about safety and warranty.
3. Need.
What is the use of buying an expensive flagship computer if you are only going to use it to run simple Microsoft office packages, listen to music or watch movies? Buying a low-range computer to run graphics-intensive tasks like video editing and playing a high-end video game is a waste of money. It is common sense to consider the need you want the computer to meet before making a buying decision.
4. Operating system.
Operating systems are the software upon which other computer software works and operates. An operating system is the most important software on the system. While you may decide to change the manufacturer's pre-installed operating system to one of your choices, it is better to buy a computer with the operating system you desire. Microsoft Windows operating system, Linux, and macOS are the most popular operating systems, none is superior to another as each has its merits and demerits.
5. screen size, resolution, and processor.
Computers come in all shades of processors, screen sizes, and resolutions. Your computer processor speed and type determine how fast it will take to undertake tasks. Its resolution determines the monitor clarity and the type of movies it can effectively play, the higher the resolution, the higher the quality of pictures, videos, and text that will be displayed on the computer.
Other factors to consider are:
• RAM size
• ROM size
• External ports
• Mobility
• Graphics card .